Enhance Your Service Operation.
A software solution packed with tools to help your service department thrive.
MANAGE TICKETS
Full-scale service ticket management
Create a service ticket and assign it to a new or existing customer and/or vehicle; mark jobs as in-process or complete.
SERVICE MENU
Customize your price structure
Full control over labor rates, the services you offer, and how much they cost.
REAL-TIME NOTIFICATIONS
Receive alerts when jobs are marked complete
Assign notifications to your management team so that they are notified when jobs are completed.

APPOINTMENT CALENDAR
Stay on top of your upcoming jobs
View and share with your staff a calendar of upcoming appointments and the status of each job.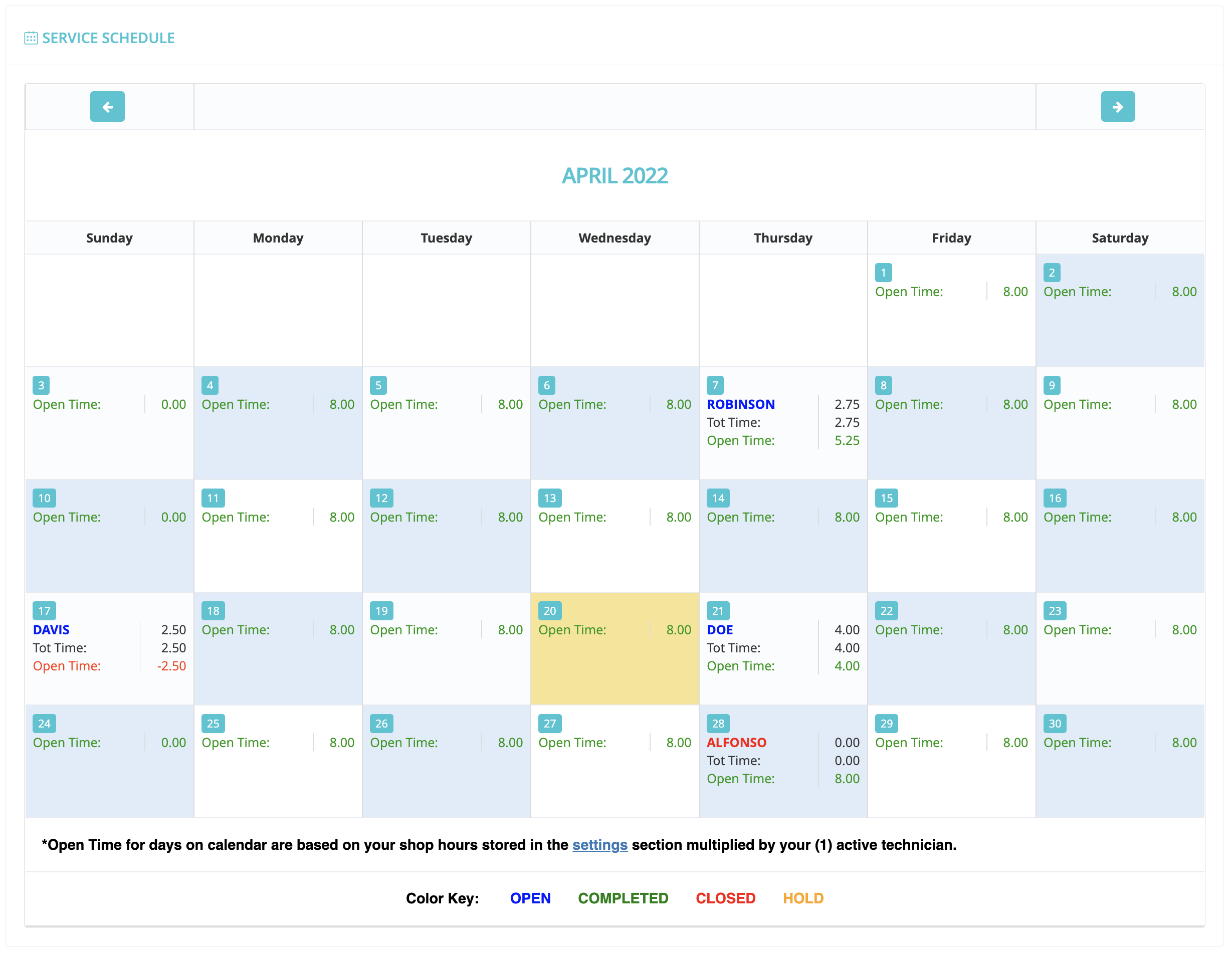 Ready to see even more powerful features?